Software Design of PLC, HMI, SCADA, Robots Application
Offline and Process Simulate commisioning
---
We develop PLC, HMI and Scada solutions, Process Simulate workflow based on customers requirements, and we are well diversified with all Siemens and Rockwell products. The supply is completed with testing, commissioning, start-up and post production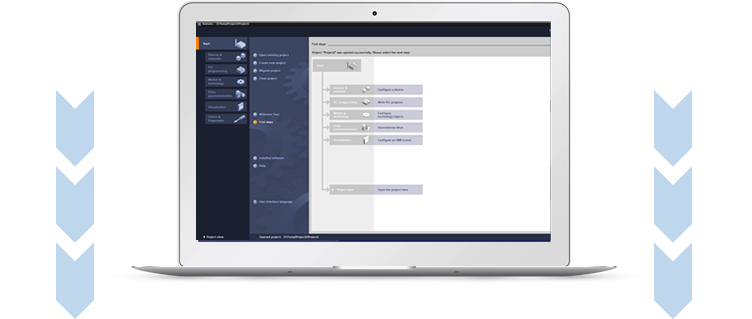 Design
We use EPLAN 5 and EPLAN P8 to design electrical and pneumatic drawings. These softwares let us to meet the demands of GA drawings, cross references, cable demand as well as bill of materials. Our in-depth process as well as product knowledge also ensures that the right range of solution is offered to our customers.
Commissioning
We provide Installation of PLC/HMI/SCADA Software and Robots (Start-up) on final Customer's Site. All is completed with professional analisys and support to satisfy every Customer request and avoid unnecessary wasting time.
Monitoring Systems
We design custom monitoring solution for the Web or Windows environment. Our controls engineers are able to analyzing in detail our customers needs, providing them the most advanced solutions available on the market.